Jamaican Canadian Association Alberta business directory for local businesses and Calgarians to connect! Invest in your community by shopping locally and find the perfect Calgary company today.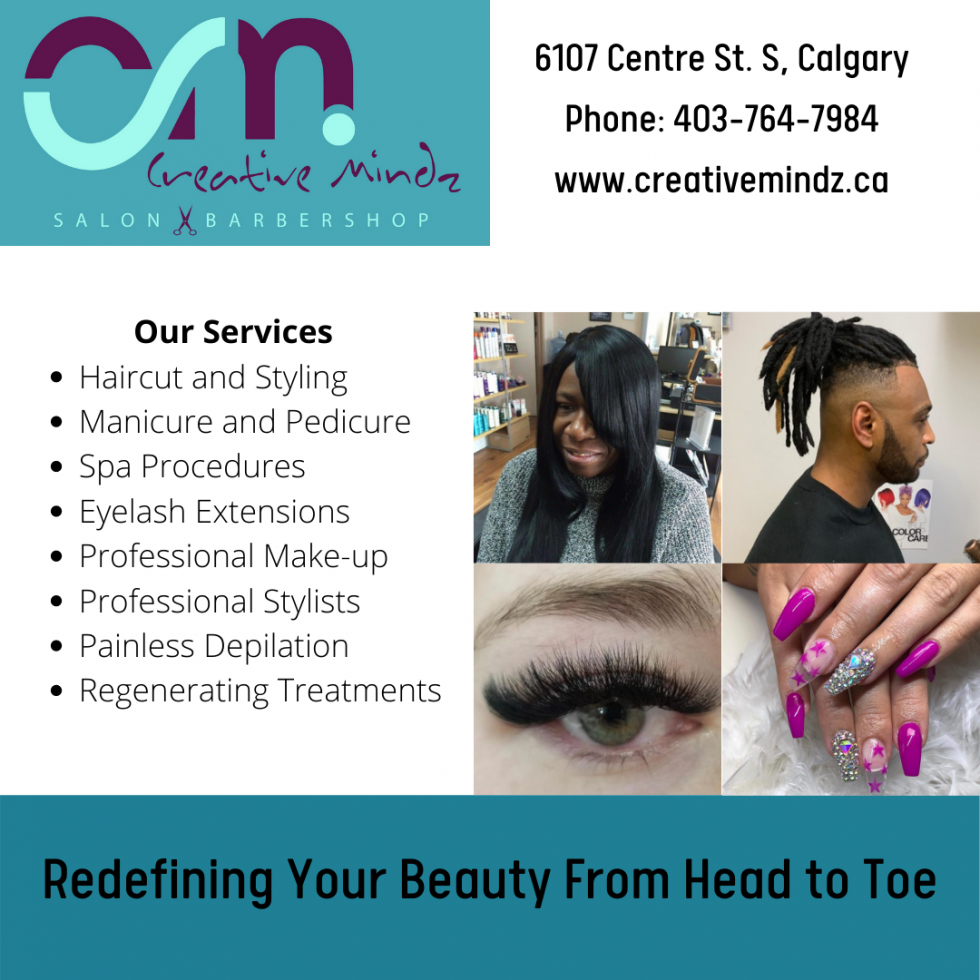 Business Address: 6107 Centre St S, Calgary, AB T2G 5A4, Canada
Business Phone: +1(403) 764 7984
Business Email: afolayangladys@yahoo.ca
Giving you more than just a pretty face is what we do at Creative Minds Beauty Salon. We offer a wide range of salon services to best serve our clients. Our salon is your one-stop shop for all your beauty and health needs. We live to guarantee that your hair is healthy and you look your absolute best.
We specialize in Black, Afro, Caribbean, African, Mediterranean, Asian, and Caucasian hair types and textures. For more than 15 years in the industry, the salon services we offer have been second to none in Calgary, Alberta. These include hair straightening, hair coloring, hair extensions, weaving, and braiding.
Our Services
Haircut and Styling
Manicure and Pedicure
Spa Procedures
Eyelash Extensions
Professional Make-up
Professional Styles
Painless Depilation
Regenerating Treatments
Redefining Your Beauty From Head to Toe